Meet Dr. Jay Kocian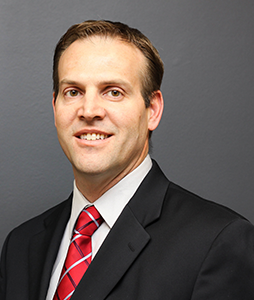 Graduated from the University of Nebraska Medical Center College of Dentistry
Member of American Dental Association
Member of Nebraska Dental Association
Member of Omaha Dental Society
What guided my interest in Dentistry?
I have always been interested in Science and healthcare. Growing up I enjoyed my dentist. It was later, during my orthodontic treatment I really became interested in dentistry.
What are you most passionate about professionally and personally?
Professionally I am most passionate about working together with my patients to improve their oral health. The best part of my job is when I can transform someone's smile and improve their confidence.
Personally I love spending time with my family. Most of the time with my family is spent at either my son's sporting events or my daughter's dance competitions. I also enjoy taking vacations with my family. When I'm not spending time with my family I enjoy spending time outdoors.
How do you want to be remembered?
I want to be remembered as someone who puts the patients needs first. I also want to be someone who is caring and honest with my patient.
Favorite Ice Cream flavor?
Chocolate—simple but so good
Favorite Movie?
Dumb and Dumber
Wallpaper on phone?
Pittsburgh Steelers logo