When it comes to maintaining oral health, brushing your teeth is always beneficial. That being said, you may be missing some key tips to effectively rid your teeth and gums of bacteria. In fact, you could even be making some mistakes that alter the efficacy of your tooth brushing efforts. It may be surprising, but you can indeed over brush and actually cause harm to your teeth and gums.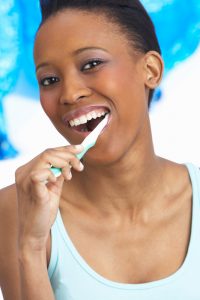 Fortunately, there are plenty of ways to improve your efforts and combat tooth decay. The experts at Quality Dental Care will gladly fill you in.
Dr. Erich Trumm and his fellow dentists at Quality Dental Care in Omaha, NE strive to provide the best care and treatment to our nearby patients. However, while you're at home, Dr. Trumm can't tell you what you're doing wrong. In an effort to help, we've compiled the best techniques and resources to help you effectively brush your teeth. Let's get started.
Brushing Teeth Starts with the Right Brush
When shopping for a new toothbrush, there's a few thing you should keep in mind to enhance your efforts. Some of these tips may be less important than others, but for the most part, you can't go wrong in being too specific in selecting your toothbrush. Find the right brush for your teeth and consider the tips below:
Find a brush that fits in your hand comfortably.

The brush should also have plenty of room to move in your mouth.

Find a brush with softer bristles, as stiff ones could irritate gums.

If you struggle to brush thoroughly, consider purchasing an electric toothbrush
Once you've chosen your brush, refrain from keeping it exposed in your bathroom. Airborne bacteria can find its way to your bristles. You can keep a cover over the brush, but ensure it allows air to enter and dry the bristles. Finally, you should also look for a quality toothpaste. There's plenty to choose from, so pick one that suits you best. However, beware of whitening and tartar control toothpaste, as these can actually harm your teeth.
Brushing Your Teeth with the Proper Technique
It may seem pointless, but the way in which you brush your teeth does matter. Many patients think scrubbing around for a minute or two will suffice, but the proper technique will go a long way in removing plaque, bacteria, and food debris. Take a look at the tips below to ensure you're brushing effectively:
Avoid brushing your gums from side to side. Instead, keep your toothbrush at an angle and brush from top to bottom in short strokes.

Be sure to brush every tooth surface, inside and out. Reach in the back to scrub behind molars, and remember to brush your tongue.
In addition to a proper technique, you should brush your teeth at least twice a day, but no more than three times. Many experts believe over brushing your teeth throughout the day can potentially wear down enamel and cause harm to the gums.
Brush Your Teeth and Visit Quality Dental Care in Omaha
As you can see, you can indeed improve the efficacy of your toothbrushing efforts. Make sure you find a toothbrush that's easy on your gums and really get in there when brushing. Also, we recommend only using your brush for a few months, at most. Additionally, every patient should visit Quality Dental Care twice a year for routine checkups and thorough cleanings.
You can contact us here to schedule an appointment, or give us a call at 402.431.8844.